Testimonials tell the true story of the impact you created. Sharing some words from our clients.
Vinet Kuumar | CEO - Thoughtsol infotech
We hired Alok to facilitate a full day workshop at our Annual Sales offsite. I am extremely satisfied and delighted with the way he conducted the whole session. The entire day, through a battery of different activities got us to smile, laugh, put our thinking caps on, connect but above all reflect constructively about some of our key issues. Alok kept the energy and encouragement going but knew exactly where to step back and allow the conversations to move forward unaided. We had great fun. I am glad to say that Alok did a terrific job in delivering to the brief. He understood the challenges of our team and stitched them well in the debriefs. The team was completely energized and highly charged up. We can see that the team bonding has gone up considerably after the event. The team is highly motivated after the session.

I must specifically add that the professional way in which the program was conducted was truly noteworthy, Thank you Alok. Look forward to many more engagements in future.
NATARAJ KHANNA | Director & CEO - QED Communications
Alok partnered with us recently, taking forward the challenging mandate of a team engagement for a Multi-national at Amer Fort, Jaipur. The task at hand – engaging a team that's 'been there – done that', got harder given the location and its constraints. Alok and his team brought real professionalism to the table, with meticulous planning and a high octane session. They have what it takes – intent, professionalism, understanding and ability – to remain sought after partners in the years to come.
Ankita Vaid | Customer Success Manager - Adobe
We got in touch with Alok and his team for arranging few team engagement activities for about 80 people in the customer success and sales team at Adobe and were glad we did! Everything was arranged so well and smoothly making it an incredible experience for everyone. It wasn't just about the services carried out which was a definite tender however the smiles we had on our faces throughout the event. Seeing the amazing response received by everyone in the team there was no way but to go back to him for organizing more of such motivating sessions. Full of energy, positivity and life, I would recommend this to all corporates seeking to bring teams closer and motivate them. Big thanks and kudos to your team.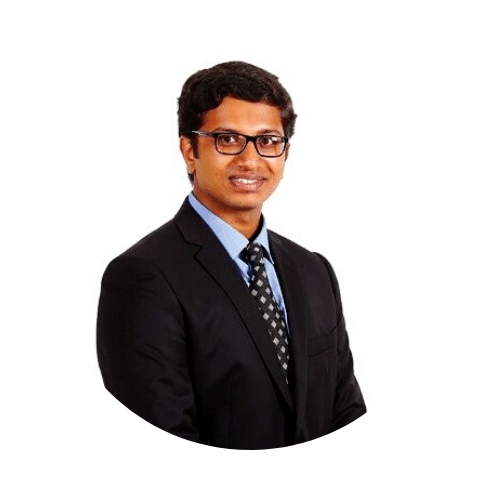 Chris Jeo Philip | Sales HR Manager - Marico Limited
We had worked with Alok for a 2 day program in Ahmedabad where we were setting up a new factory. The task at hand was to create a unique identity for the plant and the plant members which would help the entire team to bond together and become a single unit. Alok helped us do this successfully by ideating and organising some activities which helped to engage as well as bring together the entire team. We had a great experience working with him and the result of the full day session has been a strong united team.
VINAY SACHAN | Sr. Manager – HR&IR APM Terminals Pipavav
We have invited Alok multiple times at our port for conducting workshop for different teams here. He has worked both with white-collar and blue-collar persons at the port. In every session he has left the team highly motivated and charged up for many months to come. We work in a very remote location at Pipavav port of Gujrat. Our work at the sea port is of high efficiency and very strict safety standards. Keeping the employees motivated is a critical function of the HR department. Alok completely understood the challenge and customized his session onsite to meet our requirement. With his energetic approach and storytelling skills he kept our teams enchanted and engaged in each session. I highly recommend Alok to take your teams to next level.
Navneet Banka | Managing Director - Trek Bikes India
We have been conducting our Annual Team offsite for past 2 years with Alok and I must say it has been a great experience for the entire team here. This is not the first time I have seen Alok in action - I have worked with him for more than 8 years now, including my previous organization.

The key element that I like about Alok is how well organized the entire program is, everything seems so casual yet there a ton of planning that goes behind the scenes to make it a great experience for the participants. Alok has a great sense of humor which really helps in prepping the team for the activities that follow. The activities are extremely well planned, clear instructions, the right level of difficulty and great de-briefing post each activity.

The great thing about Alok is he comes across as someone who is approachable and fun, with great commitment to his work in addition to focus on the specific needs of his customers. His ever smiling face makes it all the more fun !!

Thank You Alok and look forward to working with you and your team in future too.
Deepak Ahluwalia | Senior General Manager Human Resources - Mahindra Lifespace developers limited
Alok facilitated a fantastic team day (outbound workshop) for our Delhi Team in January '2020. He architected series of activities that met the defined objectives of workshop and provided a great team engagement platform for our employees.

Alok keeps it very simple, short and ensures that everyone in the workshop participates. His ability to connect with all the participants with lots of empathy and warmness is highly appreciated. He is passionate about facilitation and does it –'Dil Se'!. He understands the stated and unstated needs of his customers and ensures high level of customer satisfaction.

Thank You Alok, for being You!
Pallavi Banerjee | Manager HR - PepsiCo India
Like all best things in the world, facilitation is both a science and an art. I truly believe that Alok is adept at this fine balance of facilitation. He has got the science perfected - whether that be the preparation that goes into understanding the client brief or the precision of designing a program that engages everyone meaningfully.

For our workshop, the brief given to Alok was not an easy one - consumer centricity for a bunch of professional marketers. That, combined with the fact that the planning went for a toss as the venue and timing of the workshop changed last minute! Yet Alok took all in his stride, turned the changes into an advantage and delivered a really engaging experiential program. However, it was his understanding of the Art of facilitation that was equally (if not even more) impressive! The first step for a great team is psychological safety and through thought provoking questions, Alok nudged the team beautifully to open up , share and see each other's experiences through their eyes. He of course ended the session in his trademark way with beautiful poetry that was a perfect end to a great day of learning and fun.

Thank you once again for a memorable session, Alok. Keep doing the fantastic work you do... all the very best!
Loved my work! Please share your feed forward
Kindly submit your feed forward and testimonial below. It will be published after the quick review.